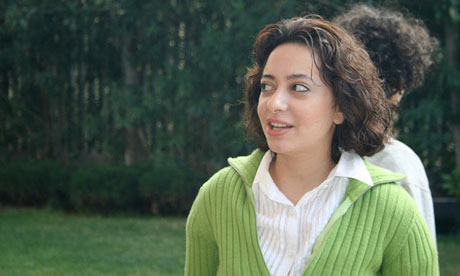 (From the Guardian, photo by the writer Jillian York)
Why Syria's arrested blogger, Razan Ghazzawi, is one of my heroes
I got an urgent instant message from my good friend Razan Ghazzawi last Tuesday night. Having tweeted and blogged against the Syrian regime for the past several months under her real name, from inside Syria, Ghazzawi was concerned that she had become a target.
Always prepared, she sent me her contingency plan: close her online accounts. Syrians who have been arrested and detained over the past nine months have reported having their passwords demanded by authorities. Though closing her accounts wouldn't help her, it could protect her friends – that's the kind of person Ghazzawi is.
Those close to her say that she was on her way to a workshop in Jordan organised by her employer, the Syrian Centre for Media and Freedom of Expression, when she was arrested. Though it's difficult these days to understand anything the Syrian regime does, her blog may have been the impetus for her arrest, or it may not have, but in either case her outspoken writing could very well make things worse for her.